The Playground
This is my artist's statement — it's how I work
I love the artist's statement, "Blah blah blah blahblah blah blah…" I wish I knew who to credit for it — maybe it's just an artist's urban legend. I'm opting here for Show & Tell. To know me, see how I work. I ask "what if" and then find out. So I'm full of questions? So was the 'satiable Elephant's Child. Endearing, yes?
Two photos from unsplash.com. Church by ioana-cristiana-gT-b_BSE81I-unsplash. Ship by dylan-shaw-30Oov5eaSso-unsplash.
Using Photoshop Paintbucket Tool and Patterns
to Make Abstractions from Photos
In today's Playground I worked with two random photos (above) and the paint bucket tool in Photoshop. In the church set I was seeing what kind of abstraction I'd get with the tool — and then seeing how I could alter what I'd done.
If you X out the white strip between the photos above they join well as a mass. They also echo each others' shapes. It's not so easy to tell results apart once they've been worked on. Obvious now, but unintentional.
Second set with the ship started out as the first did but quickly turned to filling areas with pattern instead of paint, then playing with what scaling the same patterns would do. You see what difference the pattern's scale makes on your ability to read the pattern and also read the shape it's filling.
The mountaintop and ship became one shape.
These images were made on my laptop — I didn't realize what an unsightly gambit I took early on by outlining details of the mountain and sea. Distracting — instead of leading your eye in they push you back out.
Paint has no scale. A close-up of a painted floor doesn't tell you if it's the whole floor or just the corner that's been painted. You need a perimeter, an outline, to make sense of pure color. Otherwise it's not a red sweater, a red birthday balloon, a red front door. It's just red, the hue.
CHURCH
SHIP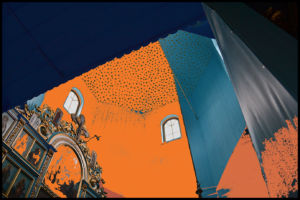 Using Photoshop Paintbucket Tool and Patterns
to Make Abstractions from Photos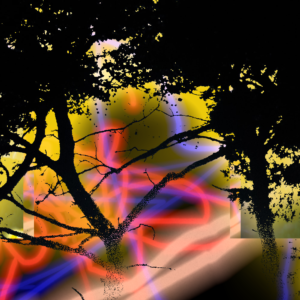 LuxDraw by Norbyte
Including a Motif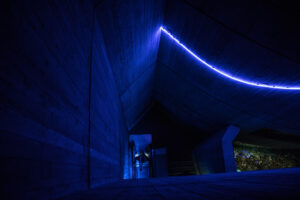 Blue Light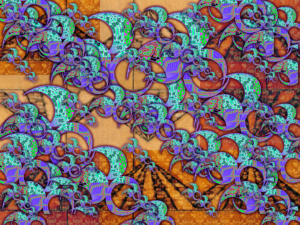 The App Girih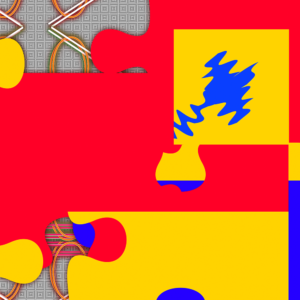 Tile Photos FX, puzzle-cut mode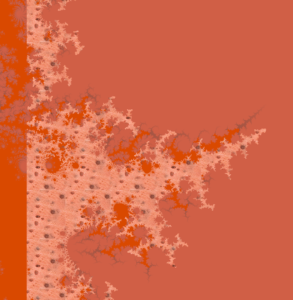 The App Scale: Beautiful Fractals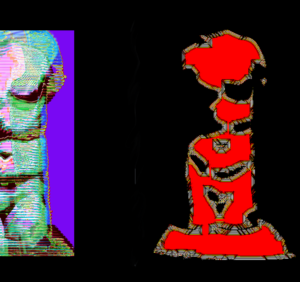 Torso Incognito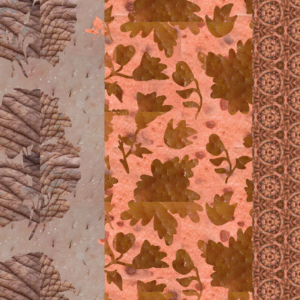 3-D Materials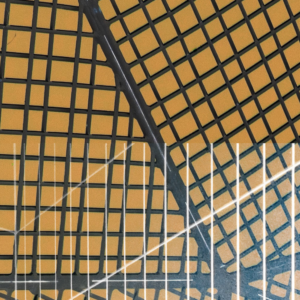 Photoshop Grids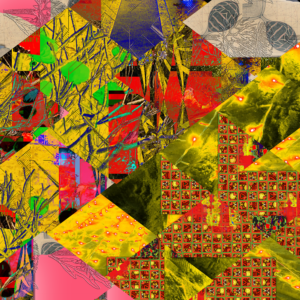 Cutting Up Art with the App Tiles FX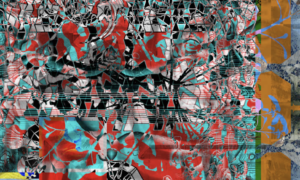 Motion 03: More Complex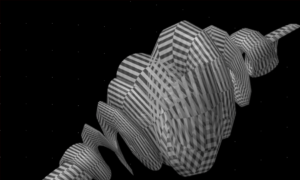 Motion 02: Stacked Math Movies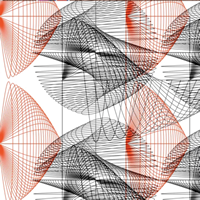 Motion 01: Visual Math and Video Dance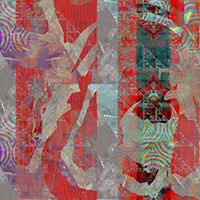 Interference Effects

Years of Tries at 3D Effects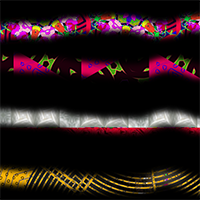 Squiggles with Patterns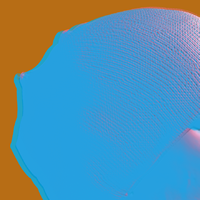 3d Models as Paint Brushes, Plus Glazes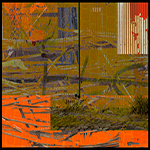 3 Images from 1 Source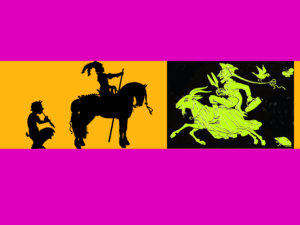 Silhouettes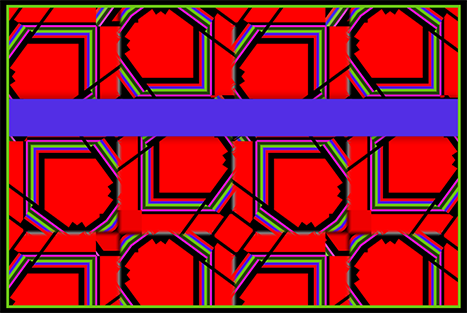 AutoType Writing