November 13.  Daesh (aka ISIS) attacks various sites in Paris, France.  Blood, bodies, horror, rage.  Voices rise blaming Syrian refugees and French Muslims.
November 18. French President Francois Hollande pointedly welcomes 30,000 additional Syrian refugees to France.
November 19. United States House of Representatives passes bill to block Syrian refugees from entering the USA.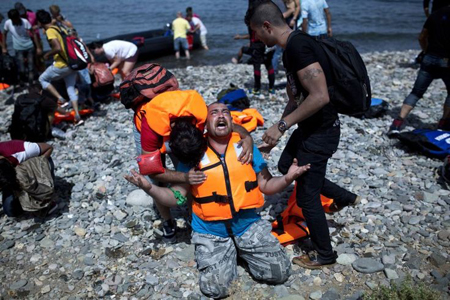 ______________________
France
Are you able to go out and live your life as you did before?

"Well, we'd love to, we try to, we want to. But it's impossible to say that we don't feel fear. Yes we are afraid, of course. On the walls, on the windows of big shops, it's written 'we are not afraid' but we are. Of course we are, but we try not to show that. We try to fight back. And on Tuesday night there was a special night organized by owners of bistros and cafes saying 'we are the terrace' [Je suis en terrasse]. And even with some friends we were just clicking and sending mail, saying where are you, and answering, 'I am at the terrace,' because we want to promote this way of living – we feel French – and we have the feeling this is the way of living life, and our freedom is under attack."   — Annick Cojean, a senior reporter with Le Monde in Paris being interviewed by Jeremy Hobson of Here & Now via here&now.wbur.org
[youtube]https://youtu.be/-L8Wb2wLkB4[/youtube]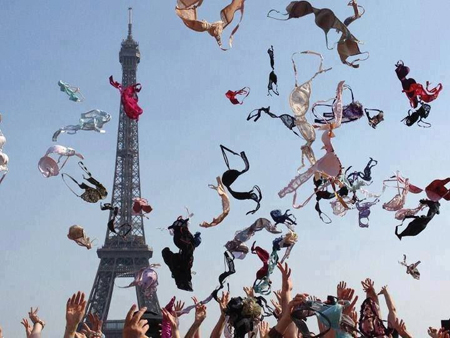 ______________________
USA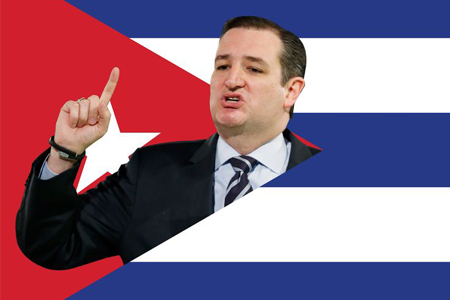 I grieve for my country.  Where's American spunk?  Its backbone?  Its nerve?  The French say 'We're proud of who we are, you can't shake that.'  America's Congress and certain presidential contenders turn into Chicken Littles shedding tailfeathers as they run screaming Oh dear! Shut the doors!  America can't muster the political will to stand proud.
I was nearby the Boston bombings. My city was shut down during the manhunt. Yet we, the Greater Boston population, fiercely embraced the sentiment Boston Strong.  You can't drag us down into the ditch you're in.
I grieve for my America.