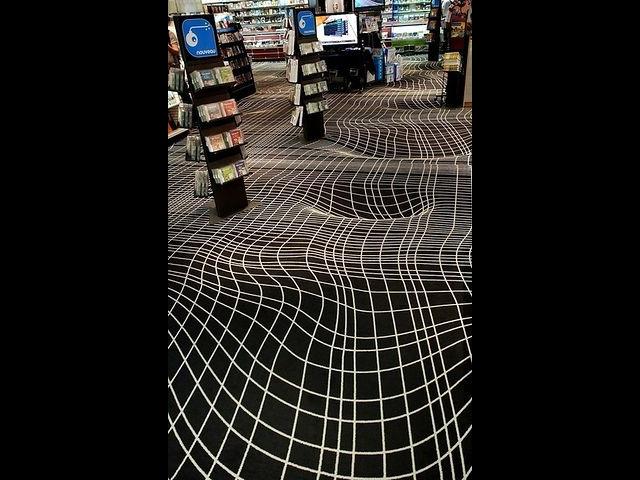 Game store carpet, Paris         via keepbusy
Earth isn't flat but this carpet is.  Curving lines produce the illusion that the floor is wildly uneven terrain.  (This Parisian game store's trippy — watch out for that dip.)
Lines, stripes, grids have tremendous influence on our visual comprehension.  This blogpost looks at some uses in the visual arts.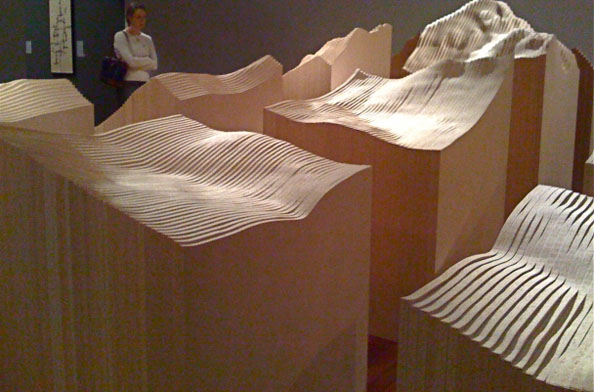 Systematic Landscapes by Maya Lin            via Cube Me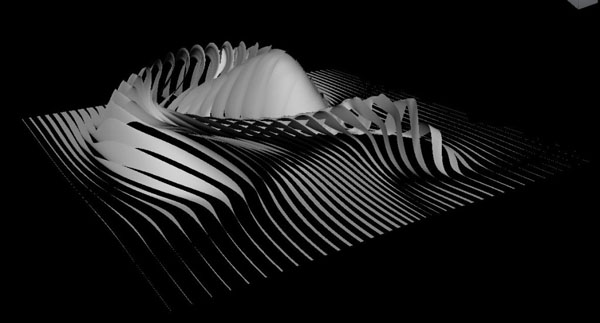 Stripes Field by Wax Architects               via wax-architects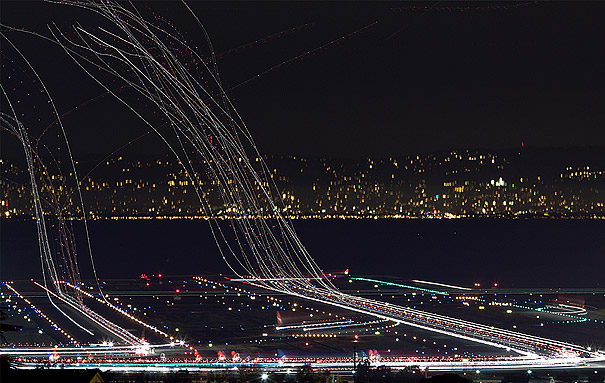 Long-exposure air traffic by Terence Chang       via dark in the boy
In the next three examples note how differently each artist creates and contours with line.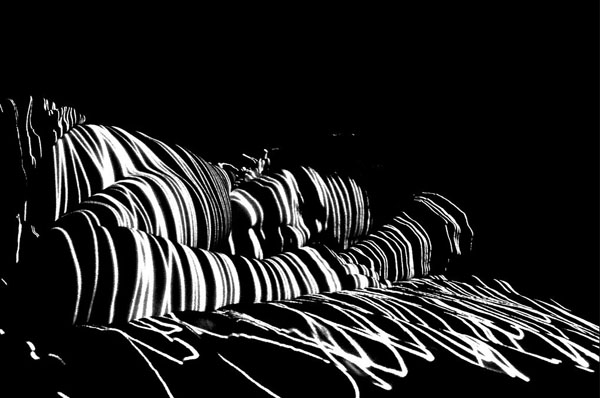 Human Form 2 Painting with Light by Jason W          via Flickr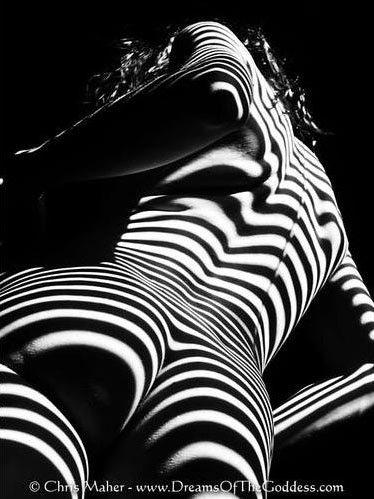 Dreams of the Goddess copyright Chris Maher      via ebay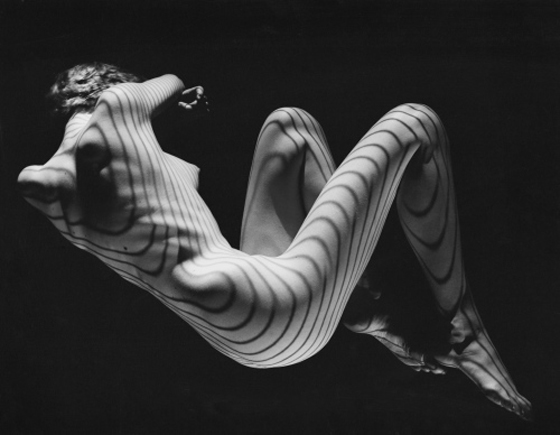 Body Lines by Fernand Fonssagrives     via PATTERNITY
What a famed Venetian glass artist can do with a batch of same-sized glass canes (rods).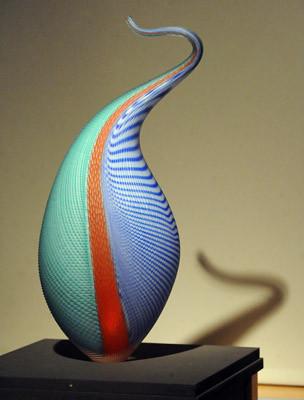 Dinosaur by Lino Tagliapietra     via The Morning Call
And what a French fashion luminary can do with striped fabric in a room.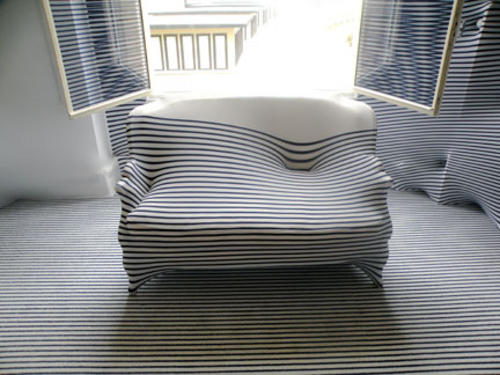 Room design for the Elle Decor Siute by Jean-Paul Gaultier     via focusonstyle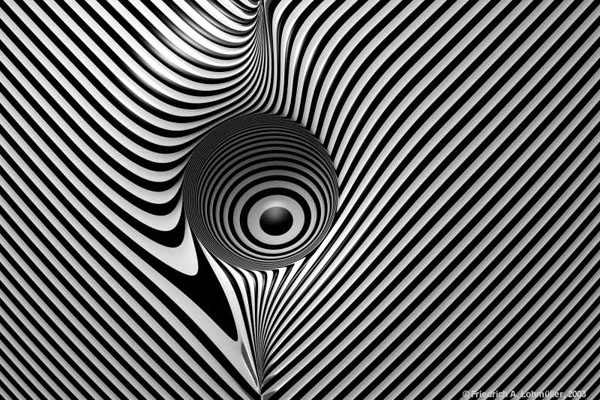 Ray-traced 3D digital artwork from 2003, copyright Friedrich A. Lohmueller     via his website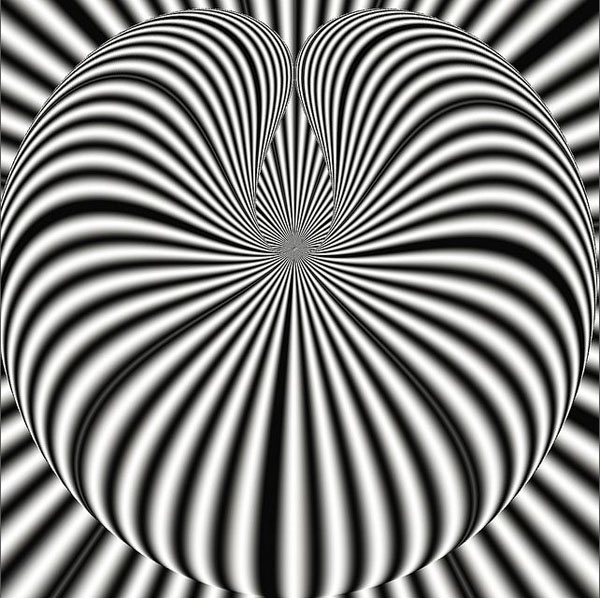 Op Art Heart 2D digital artwork, by Marco Braun      via Art of Op Art on Flickr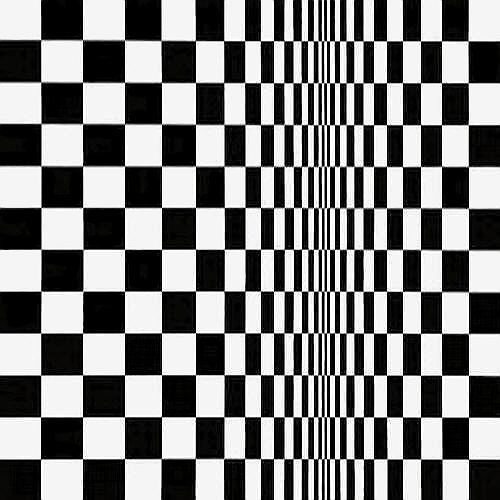 Movement in Squares, 2D tempera on board, 1961, by Bridgit Riley           via op-art.co.uk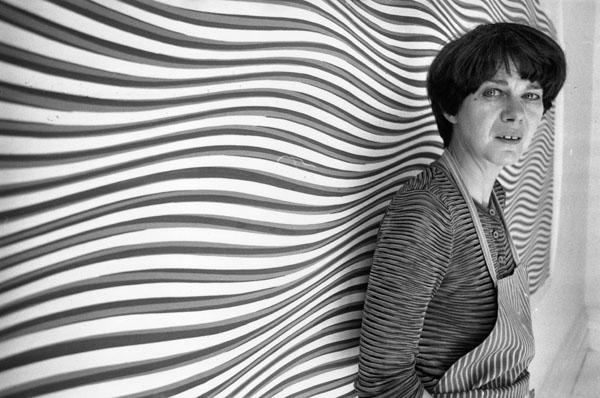 Bridget Riley + her art, photo     via Gallerist
___________________________________________
look further:
Maya Lin
Wax Architects
Lino Tagliapietra
Bridget Riley