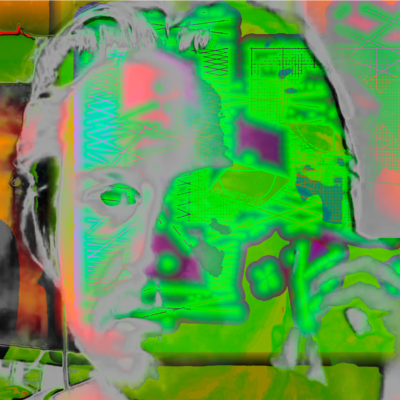 Credit: Arch Stanton by Sloan Nota, 2023
It's time I introduce you to Arch Stanton, who was first my 3d tutor and is now my studio assistant. His fluency in 3d makes my ideas take proper shape quickly. Arch's parents gave him another name, but Arch is who he wants to be here.
When I went searching for a tutor I chanced on a pot of gold. This man has a natural teaching gift, and a lack of impatience you can rarely find. Plus amost all the 3d chops. What he lacks, he finds.
The best thing I can say is whatever strange 3d thing I want to tackle, he gets it in a snap. Arch is smart.