In this blogpost and the last we look at the lively presence of elephants in artwork — in lands where elephants have never roamed.  You probably know the tale of the five blind men and the elephant — they each feel the giant beast and conclude that an elephant is a rope, no, a pillar, no….   So too each artist must show us a new elephant.  Here are the elephants some artists saw.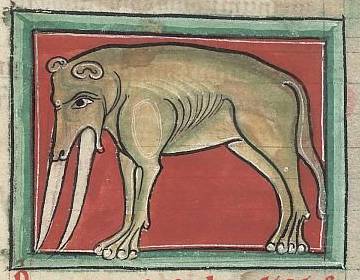 Artist unknown, possibly English or French, from the last quarter of the 12th Century.     Detail taken from this manuscript: Sloane 1975 f.81v Elephant AndDog      via WikiCommons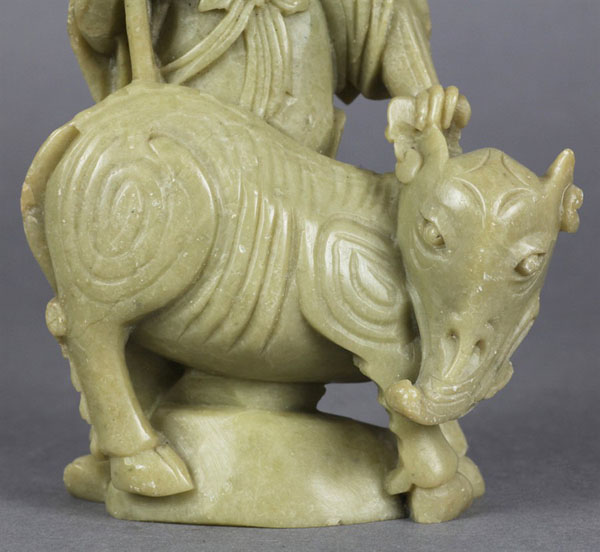 Detail from Immortal and Elephant, hardstone, 19th or 20th Century     via xupes
Look how anatomically fanciful these two images are.  The first is from 12th Century Europe — the second, most wonderfully, is from modern China.  Nostrils way up there under the eyes?  Cloven hooves?  What original carving does this want to imitate?
_________________________________________
Elephants first arrived in Japan in the 1640s and made their way into folk legend and artwork.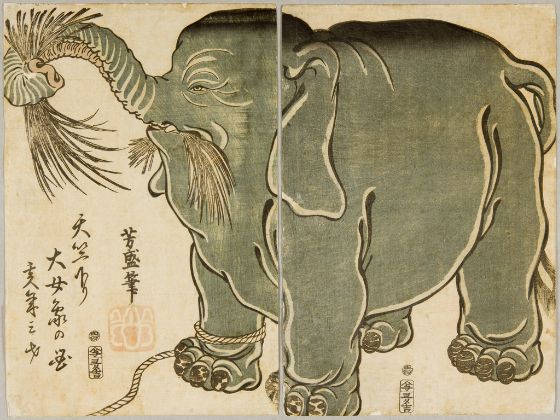 Female Elephant from Central India by Ikkosai Yoshimori (1830-1884)    via Harvard Art Museums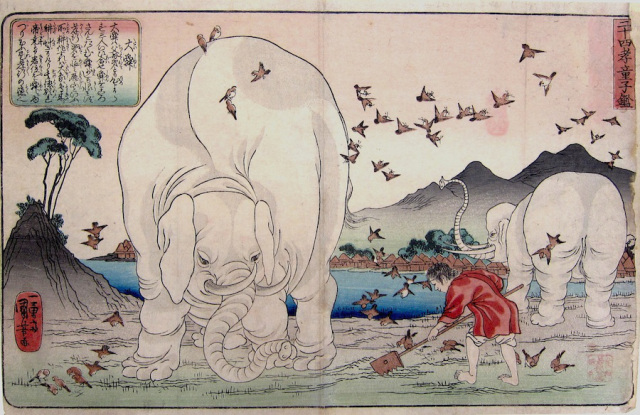 24 Paragons of Filial Piety: Taishun and the Elephants by Utagawa Kuniyoshi (1797 – 1862)       via Toshidama Japanese Prints
Very few artists have successfully represented the elephant and because of the sheer size of the animal, the great difficulty in transporting it, and before the advent of public zoos in the nineteenth century, very few people had direct access to them. The elephant has fared badly in the history of art; in Japan where the elephant assumed great importance in the adopted religion of Buddhism, the elephant was only briefly seen in the flesh until only a hundred or so years ago.        via Toshidama Japanese Prints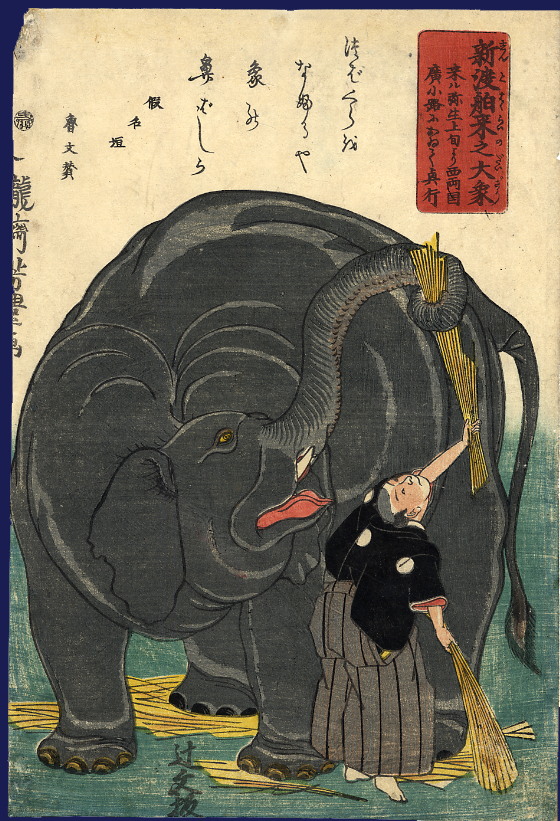 Elephant being prepared for a parade, by Ichiryusai Yoshitoyo (1830-1866)      via Toshidama Japanese Prints
An example of how direct observation (of the whole animal) can lend authenticity is the picture by Yoshitoyo of an elephant in Japan being prepared for a parade. Whilst the creature still seems to owe a debt to Kuniyoshi's precedent, the gesture, the convincing way that the animal grasps the straw and the focus of the eye suggest an intimacy born of first hand experience.     via Toshidama Japanese Prints
And who can resist this giddy Kuniyoshi –

Elephant catching a flying tengu, by Utagawa Kuniyoshi      via WikiCommons
_____________________________________________________
Elephants, a few modern but mostly contemporary.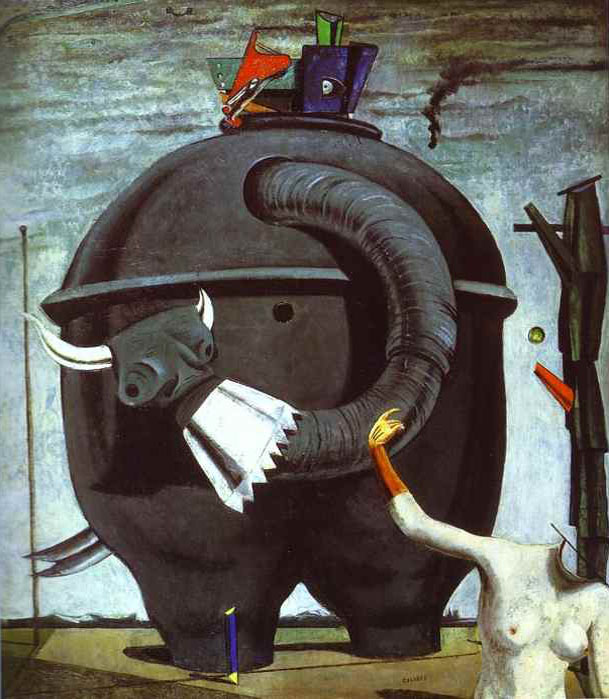 The Elephant Celebes by Max Ernst      via Wikipedia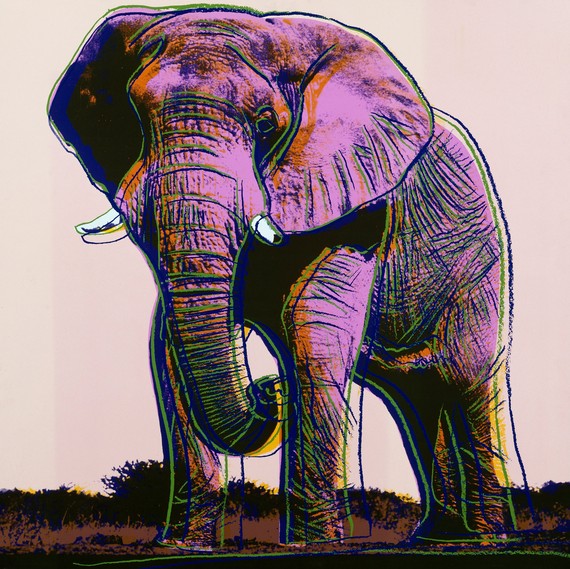 African Elephant from Andy Warhol's Endangered Species series     via fuckyeahandywarhol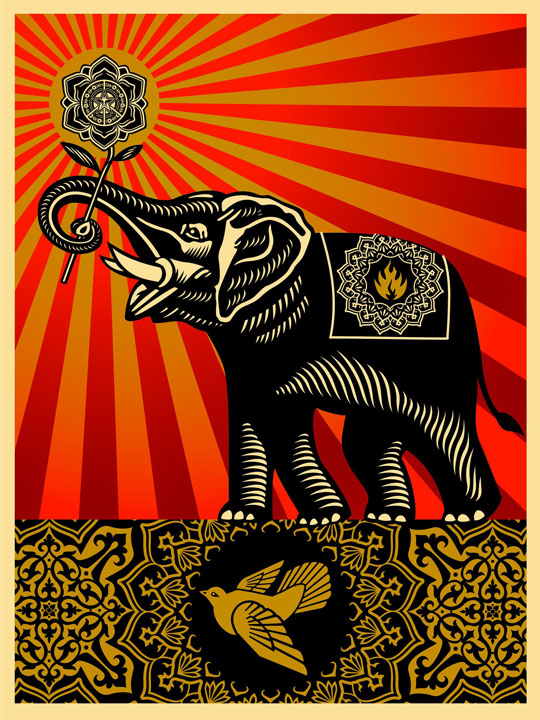 Obey Elephant by Shepard Fairey     via mashkulture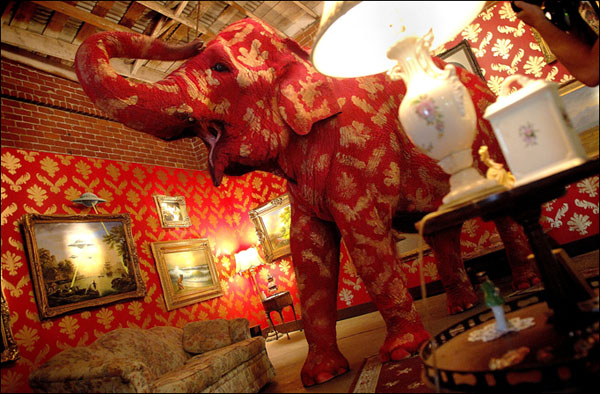 Banksy Elephant by Banksy               via Graffiti Walls
Surprising how Banksy's work — usually so adept with silhouettes — resonates here with some of Shepard Fairey's highly patterned imagery –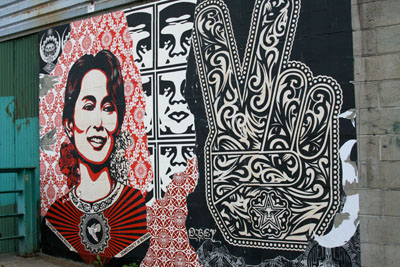 Gowanus by Shepard Fairey      via Kindness of Ravens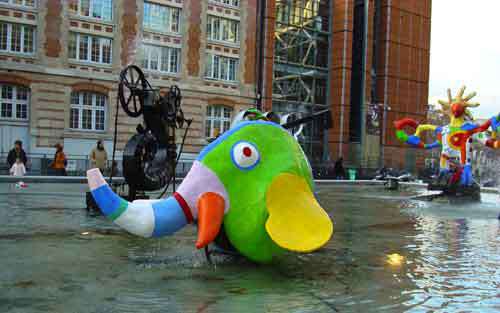 Stravinsky Fountain, Paris.  Elephant by the irrepressible Niki de Saint Phalle       via parisconnected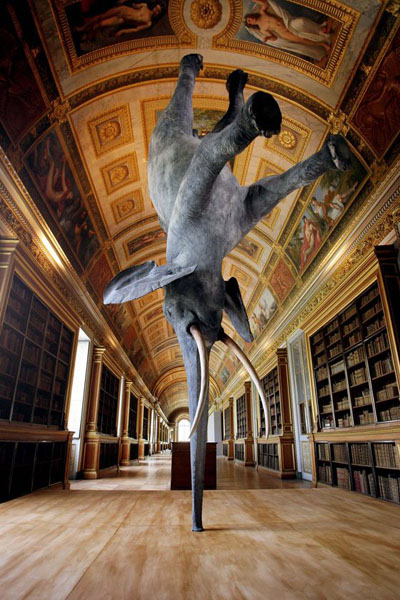 Wursa by Daniel Firman     via mymodernmet
Exhibited back in 2008, this life-size piece was seen at the Fontainebleau Castle in Paris, France. …Firman consulted with a professional taxidermist to construct this piece making it look as real as possible.     via mymodernmet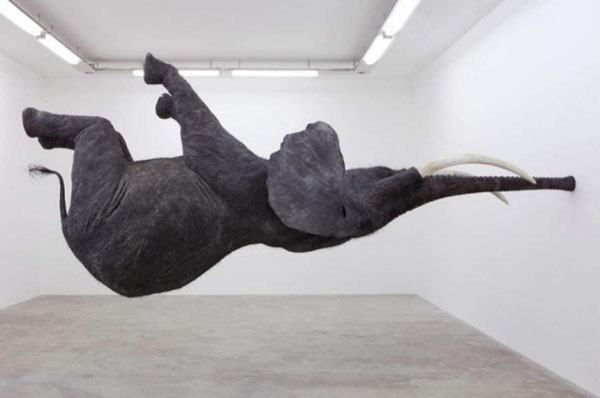 Nasutamanus by Daniel Firman, shown at the Palais de Tokyo     via wordlesstech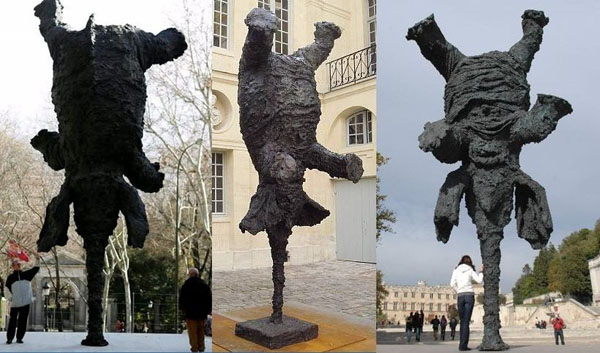 A playful take on the same idea, Gran Elefandret by Majorcan artist Miquel Barcelo     via seemallorca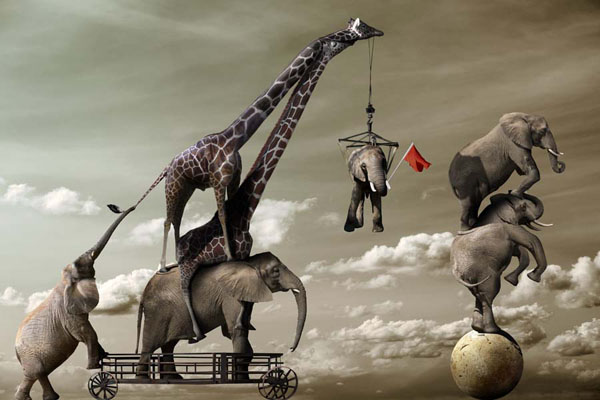 Elephant Acrobats, digitally manipulated photograph by Chris Bennett      via artofday
Bennett appears to have a vision for his digital work — he'll be interesting to keep tabs on.
The following two artworks I found at Saatchi Online.   Robust unexpected imagery from little-known painters.  Their work doesn't seem to be consistently at this level yet but I respect the vision they show.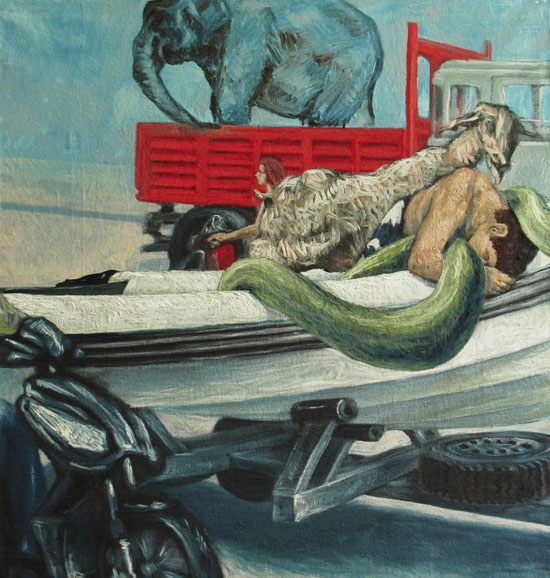 Sleeping in the Trafic [sic] by Antonio Mele         via saatchionline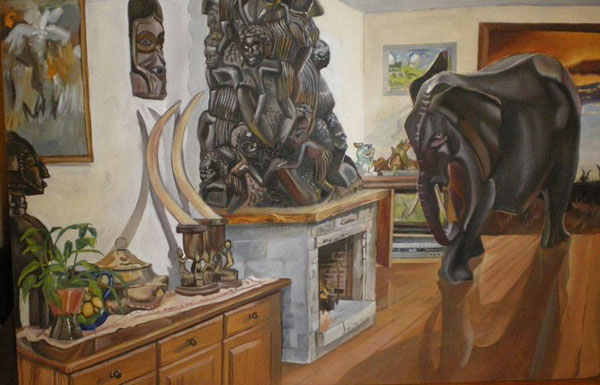 Intruder by Filippo Francocci     via saatchionline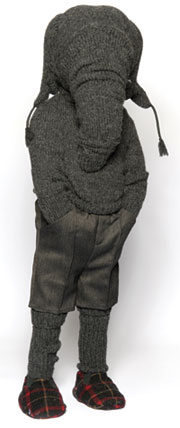 Elephant Boy by Laura Ford     via Aberystwyth Art Centre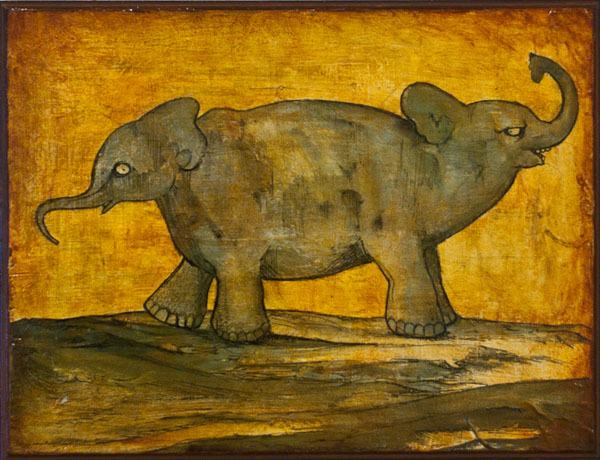 Two Headed Elephant by Liz Parrish      via Converge Gallery
_____________________________________________________
look further:
Utagawa Kuniyoshi
Kuniyoshi Project     Says it has over 5000 Kuniyoshi images — not hi-res but instructive.
Banksy
Daniel Firman