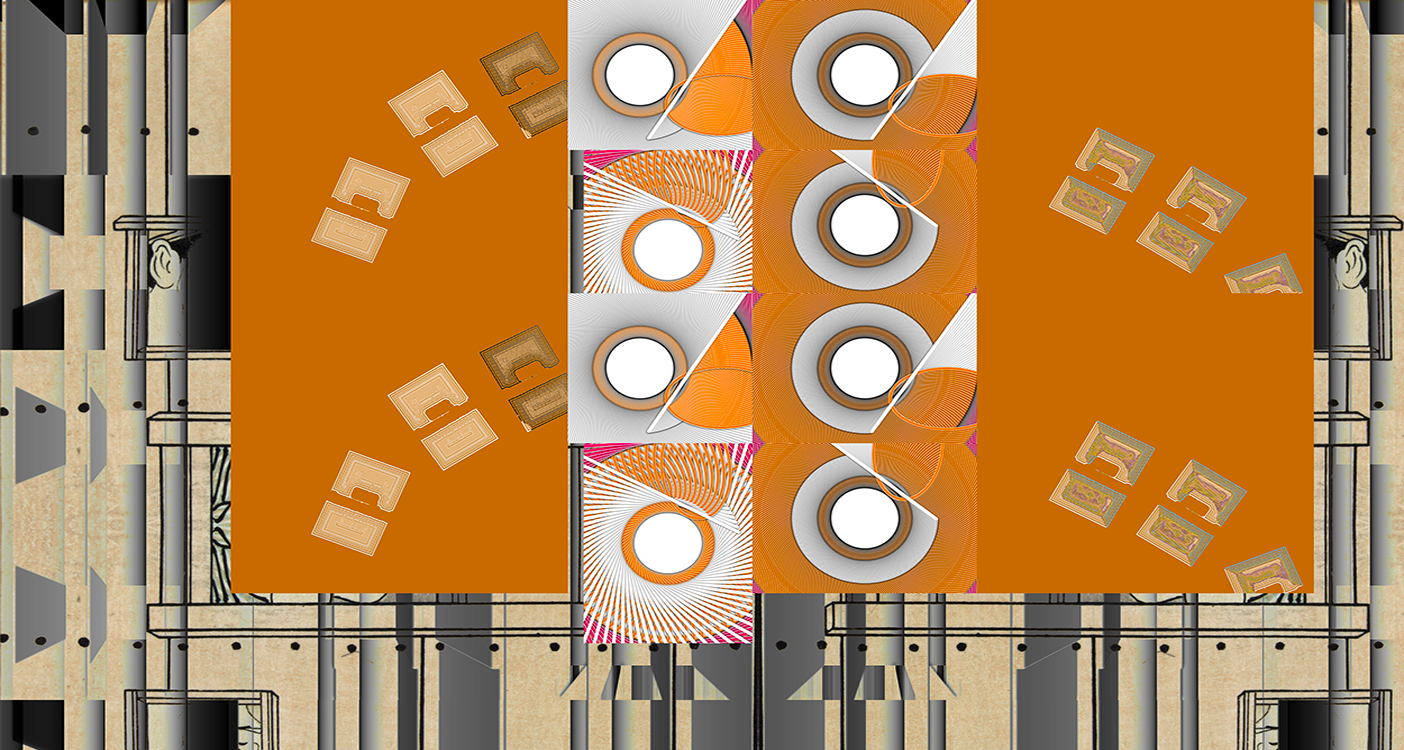 3d Models as Paint Brushes, Plus Glazes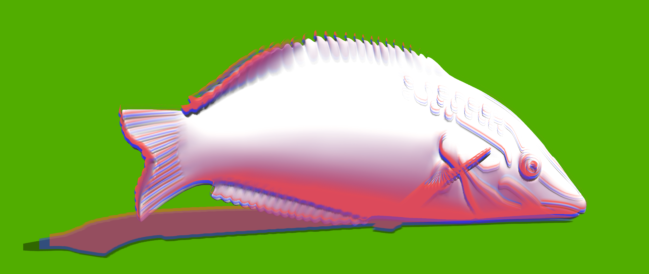 You may have heard of TurboSquid, maybe smiled to hear it. A 3d asset dealer which notably includes a Free category. As long as you don't need a 3d badger that mixes drinks, you can search only the free files and build a good collection of 3d models for less than a song.
I have been trying 3d software for maybe 20 years. Since early.  I've tried ZBrush (more than one version), Modo, Cybermesh, Stratus 3d, Photoshop before it demolished almost every capability and moved what they chose to to the pay-for new software Adobe Dimension (with lots of 3d models to buy buy buy), Maya, Allegorithmic Substance, Graphing Calculator… You get the drift.
I've learned plenty from Cybermesh (a John Knoll plug-in for an ancient Photoshop) and Graphing Calculator (still among my favorites). I have wonderful ideas I'm aching to incorporating  into my work, I've followed many tutorials, they turn me into a headbanging screamer. My answer is to use 3d materials in 2d ways.  Here's one.
Get yourself a 3d model you like (via TurboSquid or wherever) and import it into Photoshop. Open it in Photoshop, take a picture of the 3d file (you're using plain-old 2d for this picture). Go to Edit > Define Brush Preset. This puts it among your collection of brushes. With this you can stamp the fish image on your canvas to your heart's content. Set your color to black foreground and white background. Mac shortcut, CMD D.
What I've also learned is a handsome way to glaze them with color. Using your Color Picker chose a foreground color. When you stamp the fish shape, its underbelly (the shadow) is colored with your choice. Whatever your model the shadow will be what gets colored. Put each color iteration on a separate layer so you can later nudge them to align. If you apply two different colors over the B+W you get an elegant look. I like to align them slightly askew.
_______________________
A note about bald women (below). I always prefer women that way (think Grace Jones). Hairdos can't help but date and label.
[everest_gallery alias="Playground 060820″]
I love the artist's statement, "Blah blah blah blahblah blah blah…" I wish I knew who to credit for it — maybe it's just an artist's urban legend. I'm opting here for Show & Tell. To know me, see how I work. I ask "what if" and then find out. So I'm full of questions? So was the 'satiable Elephant's Child. Endearing, yes?
See also my former artist's statement, The Pungent Futility of the Artist's Statement