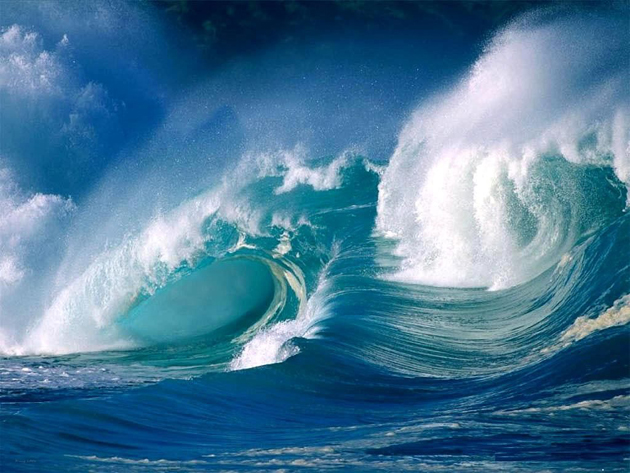 Ocean image via creepypasta.wikia.com
Earth's surface is about 70 percent water, almost all of it in constant motion.  Tides, currents, roaring rivers, meadow brooks.  Even glaciers creep.  Think of the muscularity, the constant pulse.  Evaporation, rain, all of it is ceaseless, surging, trickling, wicking back into air — while we fret and brush our teeth.
Simultaneously, animals are massively migrating across continents, between continents, through oceans, in thin air.  Another tremendous splurge of energy that goes on without humans.   Indeed the photo below is from a part of the world torn by human violence.  Despite our ravages, alongside them, pour the annual migrations of white-eared kob. tiang antelope, Mongalla gazelle and zebra.
Imagine an urgent mass of 1.2 million moving animals that stretches 50 miles long and 30 wide.  A journey of 930 miles.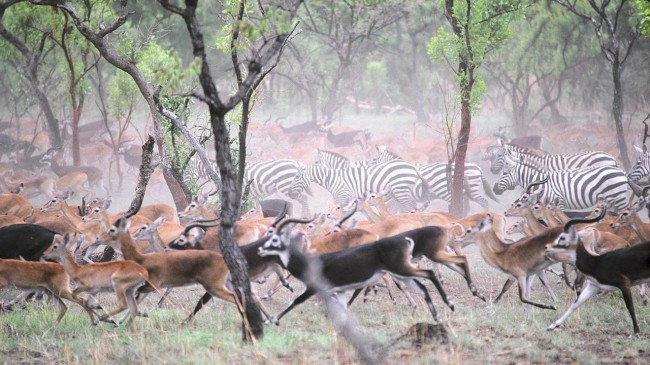 White-eared kob and zebra migrating through Boma National Park, South Sudan
no photo credit given on this image from the United Nations Environment Programme
In the pictures that follow feel the power of instinctual herd-mind, the determination, the need.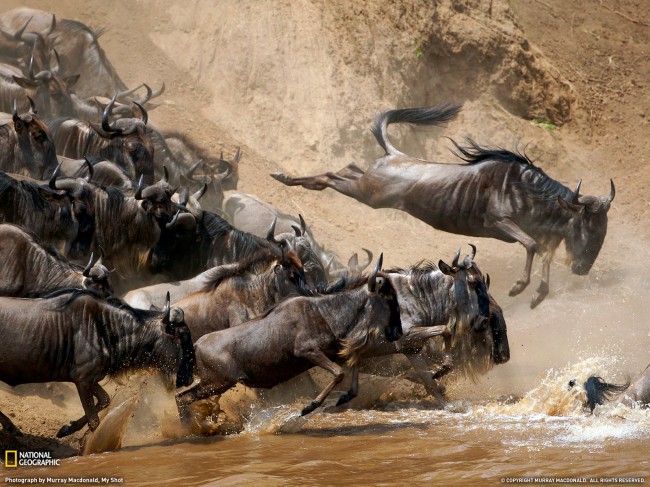 Wildebeest migration by Murray Macdonald     via NationalGeographic.com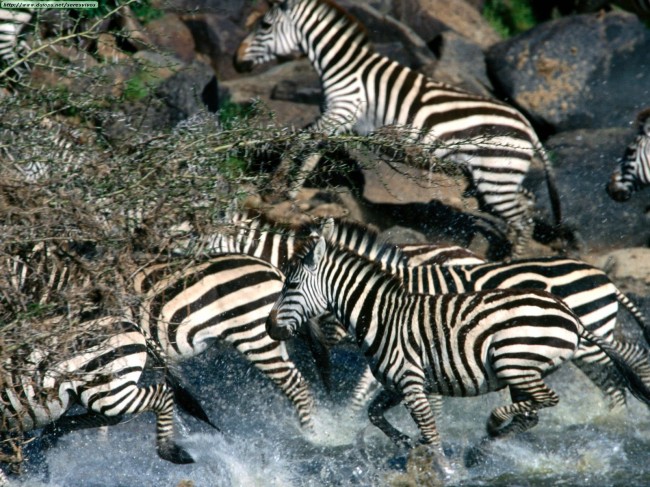 Burchell's zebra crossing a river during migration       via dulops.net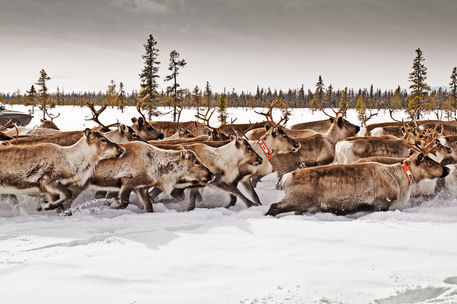 Reindeer migration, Sacred Mountain, Lapland, Northern Sweden by glphoto     via Artflakes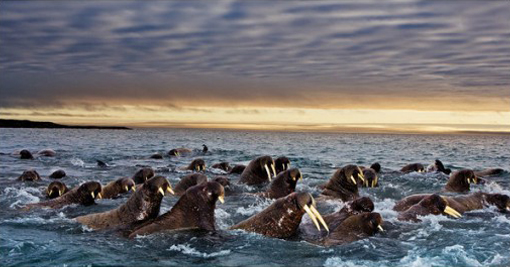 Walrus migration     via WorldWideWalrusWeb

Bat migration in Kasanka National Park, Zambia         via zambezi.com.uk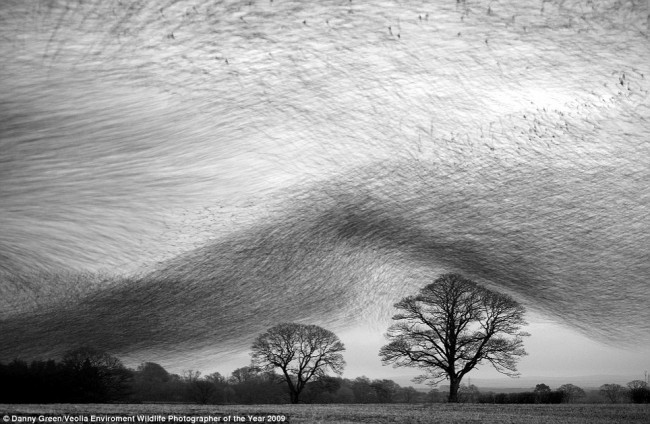 Starling migratory flock, Gretna Green, Scotland, photo by Danny Green   via bryanna-mcnamara blog
Green was  the Veolia Environment Wildlife Photographer of the Year 2009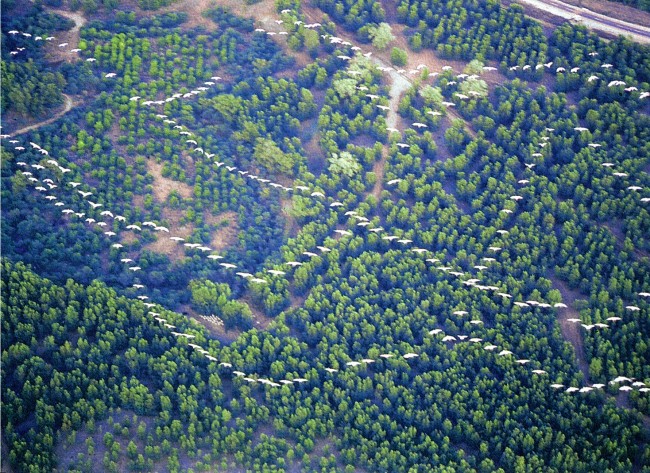 Great White pelican migration over northern Israel, photo by Yossi Leshem         via Ido Izhaki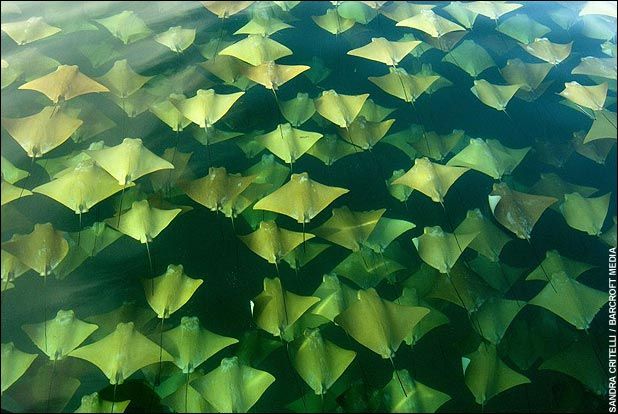 Golden Manta Ray migration, photo by Sandra Critelli       via YachtForums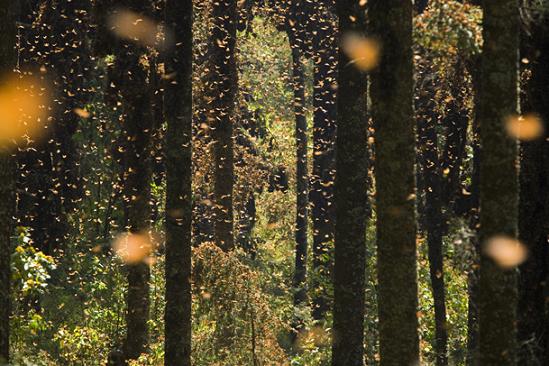 Migrating Monarch butterflies         via veryveryfun
I like to compare this image of butterflies with the one of white-eared kob near the top — masses of creatures determinedly threading through a sunlit woods.
__________________________________
I got started thinking about all this after watching a BBC video, Millions of flamingoes descend on the rich waters of Lake Bogoria.   [Watch it here.]   You will see a swelling river of pink that can't get broader, then does.  Millions.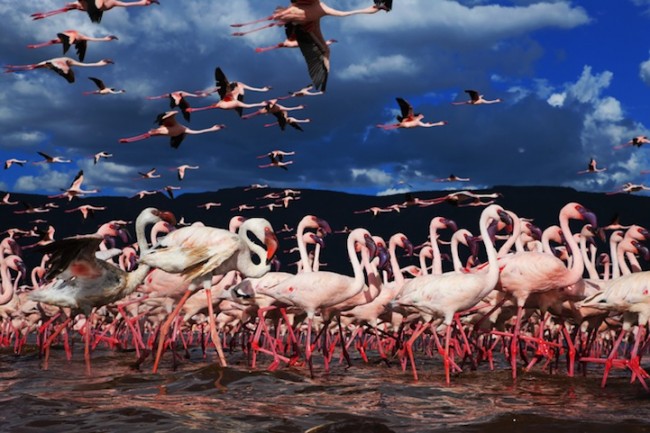 Lesser flamingo migration in Kenya, by Martin Harvey    via Smashing Picture
Some claim that 8 million bats converge on Zambia's Kasanka Park, hungry for fruit.  As many as 2 billion Monarch butterflies fly off to seasonal grounds.
The Serengeti's famous migration is dominated by 1.5 million wildebeest.
To put these numbers in perspective, the highest capacity football stadium in the US, Michigan Stadium, holds 107, 501 people.   (Love that 1?)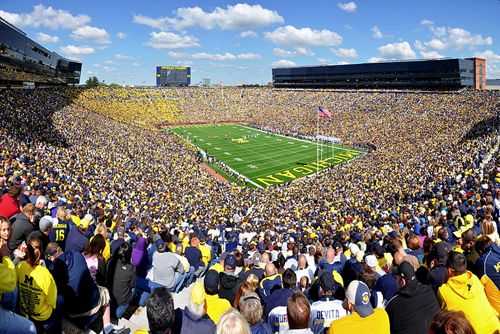 Michigan Stadium photographed by AndrewHome     via Wikipedia
Look at all these individuals and then multiply them by 14 — fourteen stadiums full of humans would equal the count of wildebeest migrating together on a given day.  Think how the ground must shake.  Wildebeest can weigh 265 to 600 pounds.  A tidal force of massive animals, intent on one goal.
And all the predators who follow at the edges of the mass.
__________________________________
While writing this I've been thinking of a favorite Bob Dylan line,
Meantime life outside goes on all around you.
All the magnificent force and muscle of our green planet does indeed go on, all around us.
__________________________________
Bob Dylan's lyric
Bob Dylan's It's All Right, Ma (I'm only Bleeding) is here
It's from the 1965 album 

Bringing It All Back Home
This post is a living paean to the glories of nature photography.  Here are a few image sources I found while researching this topic.
Migration
White-eared kob.     This National Geographic page includes a map.
Wildebeest.  Expert Africa (with animated map).  This is the great Serengeti migration.
Gray whales.  Longest known animal migration, 10,000 – 12,000 miles yearly.    Annenberg Learner, includes map.
Weather and Songbird Migration.   How to read the weather from a songbird's point of view, Annenberg Learner.  Quirky.
Many creatures migrate, even ladybugs.
__________________________________
bonus images – just because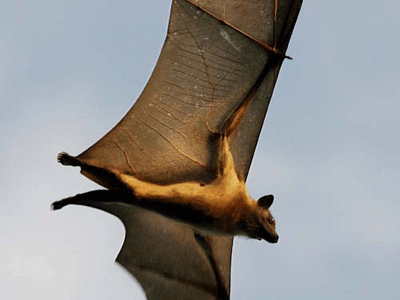 This beautiful creature is the much-maligned bat, an eater of fruits.    via tribes.co.uk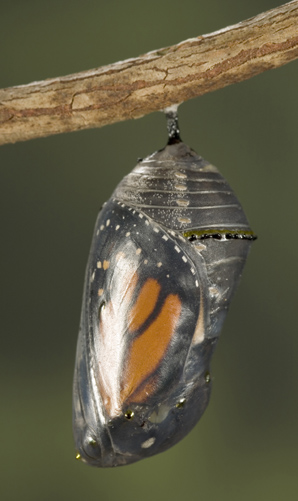 Monarch butterfly nearly ready to emerge from its cocoon    via veryveryfun