CG Textures, an endless compendium of images, is just now processing a new batch of animal and bird photographs.  Glorious!  If you don't already have an account, sign up — you can download up to 15 MB free daily.  Or pay yearly and get up to 100 MB daily, plus the ability to download their biggest images.  I pay and use the images in a hundred ways.
… Like this leopard-and-tiger skin blanket to keep your virtual toes warm all winter.  I call it Purrr because the cats are still alive.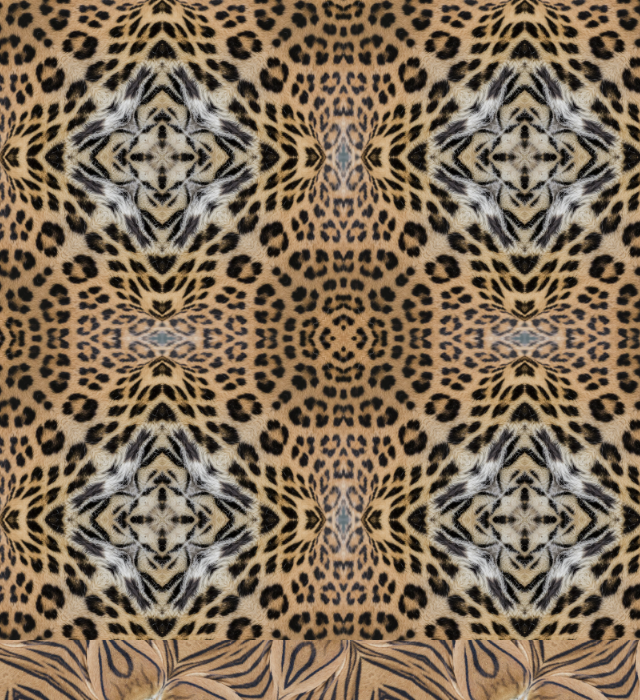 Purrr,  a Blanket for Virtual Toes by Sloan Nota
About the patterns.  The main part of the blanket started as a CG Textures leopard and became a pattern in SymmetryMill.  Then I imported that pattern back into SymmetryMill to create an even more complex pattern.
If you have an interest in patterns, this is a nice strategy.  Best to start with a large file — the leopard image is over 3500 x 2500 pixels.  The pattern unit used above, about 2000 pixels square.
Photoshop lets you upload patterns and makes it easy to scale them to your need.
___________________________________________________________
Money.  I'm not an advocate for online budget-breakers, but here I am talking up two services that I pay for.  CG Textures and more recently SymmetryMill are a constant source of inspiration and creative flow for me.  Don't pay for anything you won't get plenty back from.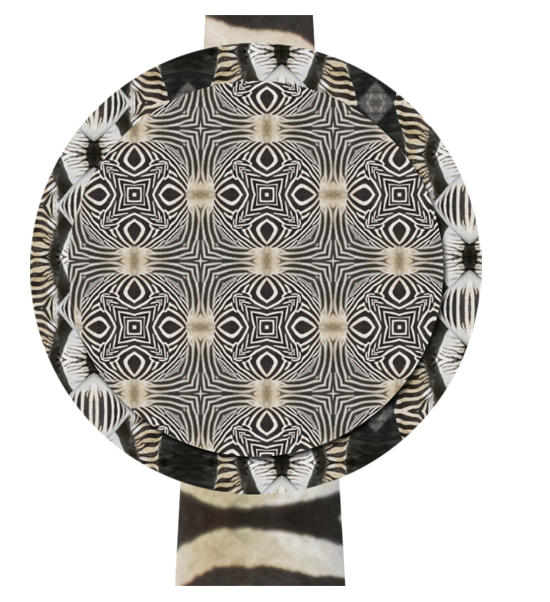 Zeedallion by Sloan Nota
__________________________________________________
Addendum, a few hours later.  My first holiday image of the season.  One zebra can go a long way.