This blog's Art of Tuesday feature will use the spotlighted artist's name in the title rather than Art of Tuesday  — for clarity, the gods of good sense and yes, the internet's SEO patrollers.
___________________________________________
Wildman Humanist, Folkert de Jong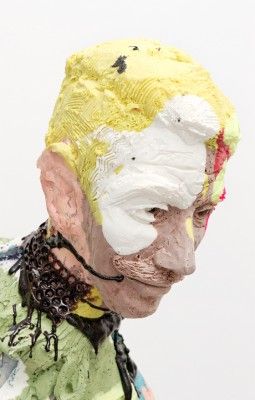 Folkert de Jong sculpts an unsettling humanity. Styrofoam is a frequent material, along with whatever else will get his figure coming on strong.  He grew up in the land of Hieronymus Bosch — the Netherlands — and it's unlikely that the newer artist lived unaware of the Renaissance version.  Yet unlike Bosch's well controlled painting De Jong's imprecise slapdash artmaking proves that you can apply the technique of Whatever and still reach viewers' emotions.
De Jong works at lifesize and larger, confident, believing in the emotions he sculpts.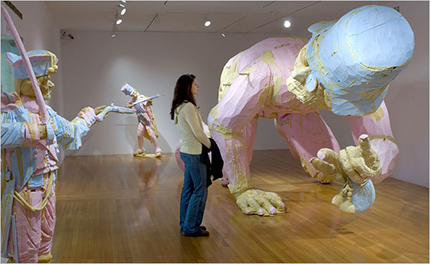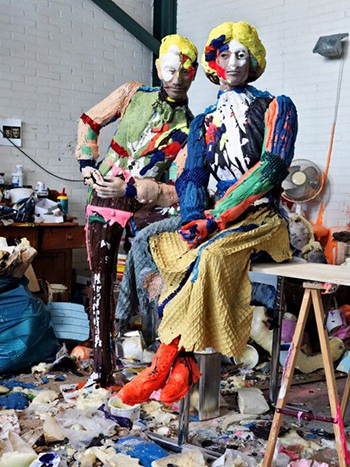 I like this man's art because it stays politically aware and full of heart, even if jaded. I love the emotion he can invoke and his various palettes — sometimes soft pastels, sometimes clanging colors that dare you to object. He makes maximum use of unpolished methods yet he's a good enough artist to convince you these figures have life and intentions.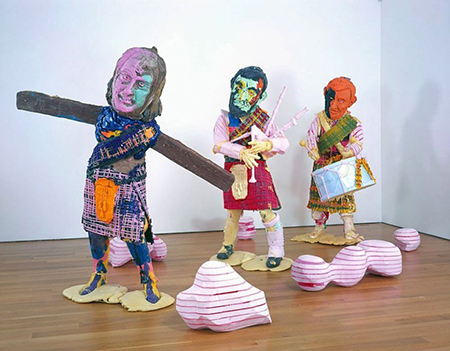 De Jong, like the British-Nigerian artist Yinka Shonibare, makes figures that aren't mannequins in a storefront. Humanity infuses even the set of the shoulders. Disheartened, bloody confident.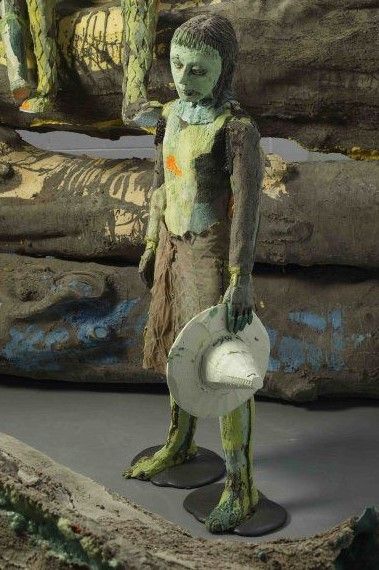 for comparison a human form by Yinka Shonibare: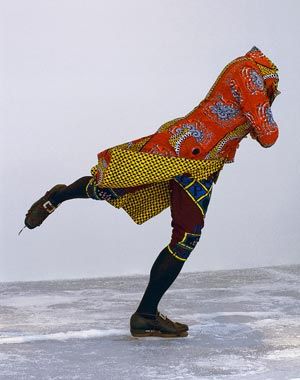 The art of feelingful figuration arose centuries ago — the tradition now passes fruitfully into present-day realities.