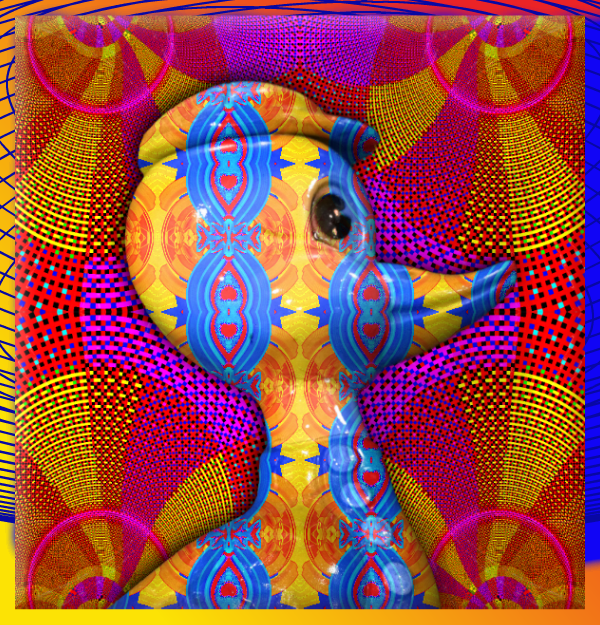 Nodewerk art by bas-space (Sloan)
In September I did a week of posts about the demise if the program Peacock along with the advanced.aviary.com suite online [see links below].  I'm elated to tell you that the Peacock has shed his feathers and come back as Nodewerk.  Aviary has generously licensed the Peacock software to it's creator, Mario Klingemann, for continued development.
It's an apt name as you'll quickly see if you download the program at Nodewerk.  This is, and may forever remain, a beta program.  What you get for the occasional hassle is artistic software like none other.   It's free.  Indulge your creative side and be part of shaping a new web community.
On the old Aviary I was bassp and on Nodewerk i'm bas-space or Sloan.  Welcome aboard!
______________________________________________________
 September 2012 posts about Aviary's Peacock