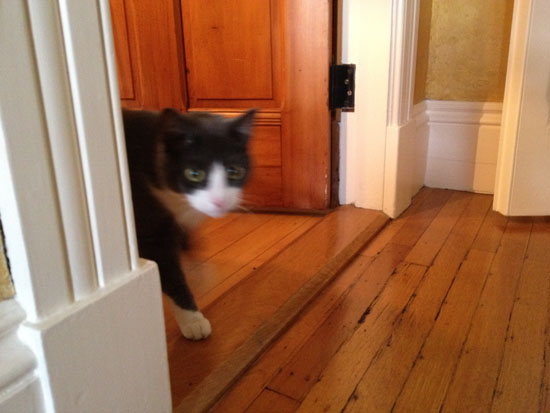 There's a new cat around here.  His name is Cosmo.  Remember Cosmo Topper?  If you get the feeling he's a little out of focus, he is.  Cosmo fidgets — but his restlessness may serve him well since he's about to travel through my iPhone, demonstrating apps.
Such as Phototropedelic, an app that will inject some Yellow Submarine into the most mundane kitchen-sink photo.  If Cosmo doesn't convince you, play the music video below him.  It's a masterwork of iPhone creativity by  Jeff Turboff.  He has reminded me that the playground in my palm can be a work-station too.  Get Phototropedelic even bigger on the iPad.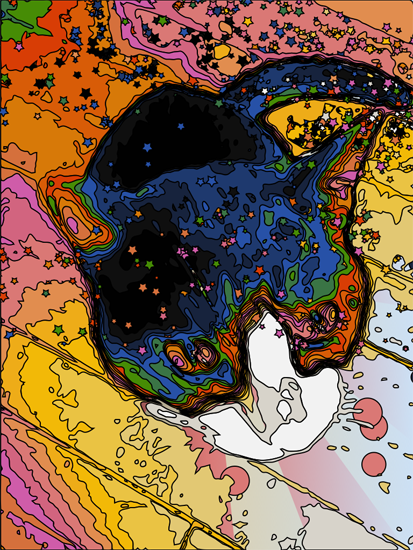 [vimeo]https://vimeo.com/41684603[/vimeo]
"Fools Parade" by TRUMPETER SWAN from Trumpeter Swan on Vimeo.
Directing, videography and editing by Jeff Turboff
Shot using the iPhone 4s 1080p camera and processed in post-production as 5,016 separate stills, using the trippiest photo-processing app available for the iPhone, Phototropedelic.*
___________________________________________________________
Then there's Kaleidoscope X, my absolute favorite of iPhone kaleido- apps.  Scott Collard has designed a sophisticated app that's stable and a joy to use.  When my brain gets overloaded with words and reasons it's soothing to turn the animation feature on and watch the image patterns flow.  This too comes in a bigger iPad version.
Here you see patterns created from Cosmo unadorned and Cosmo Phototropedelicked: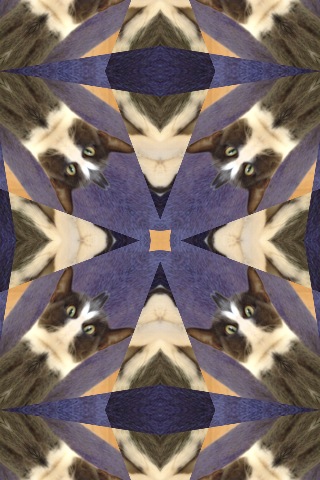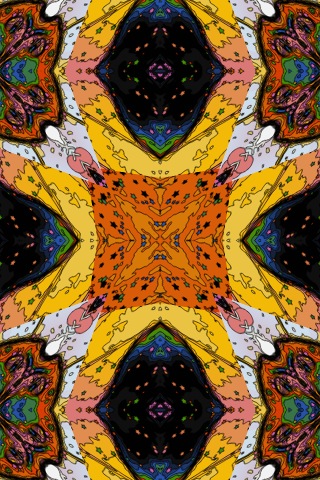 Cosmo rendered in Kaleidoscope X on the iPhone
___________________________________________________________
Another favorite app is SketchWiz which lets you shoot both stills and video.  Cosmo models SketchWiz's four modes: chalk,  charcoal, pencil and pen.  I've gotten some terrific videos of trees in a high wind and winter trees lining a freeway while zooming along in the bitter-cold East.  Recommended only if you're a passenger.  You can control the line width which changes the flavor of your images.  Only downside is there's not a version that takes advantage of the iPad's screen size, so stills stay small (360 x 480 pixels).  Videos are 240 x 180.  But don't let that scare you –  SketchWiz can give you some very effective images.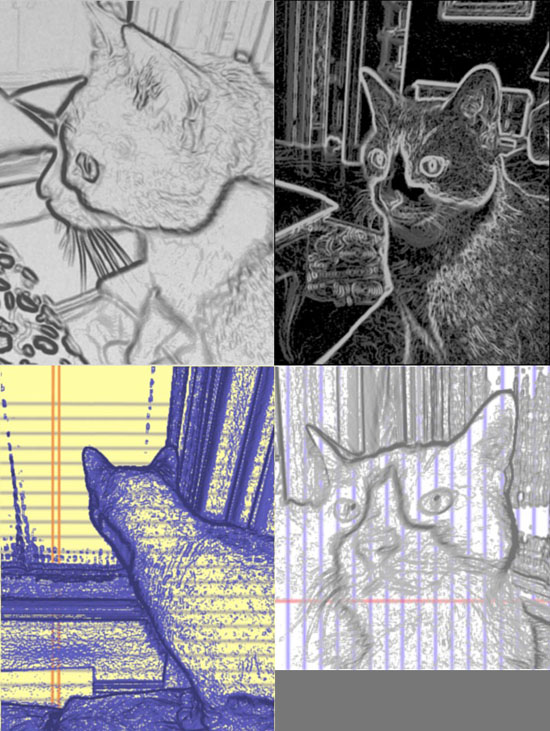 Cosmo as SketchWiz sees him
 ___________________________________________________________
Lastly let's look at Tile Wallpaper where you can make great patterns out of your images.  You can use from one to four images and also choose to save them with more or less repeats, as in the final image here.  The iPad version rewards you with bigger images.  I don't like the small ads but if that's what it takes to keep the app alive…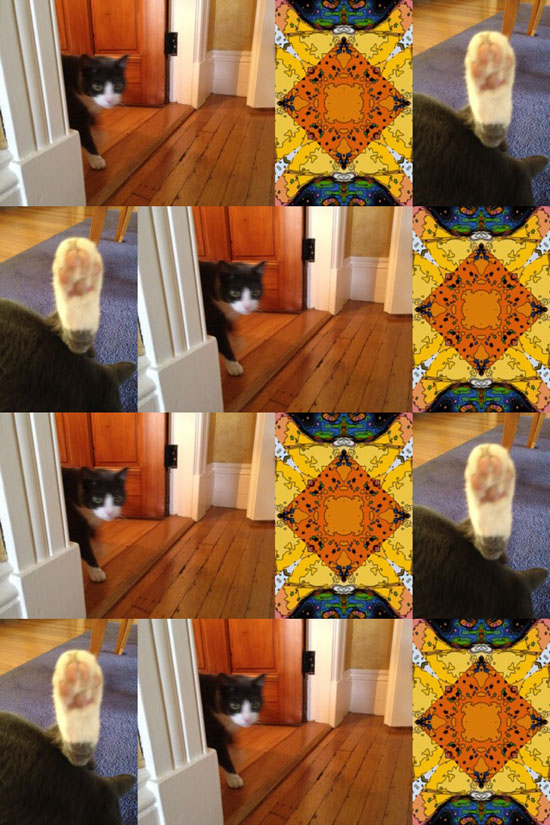 One tip: once you save your patterns you can start feeding them back into new ones.  Gives you nice differences in scale.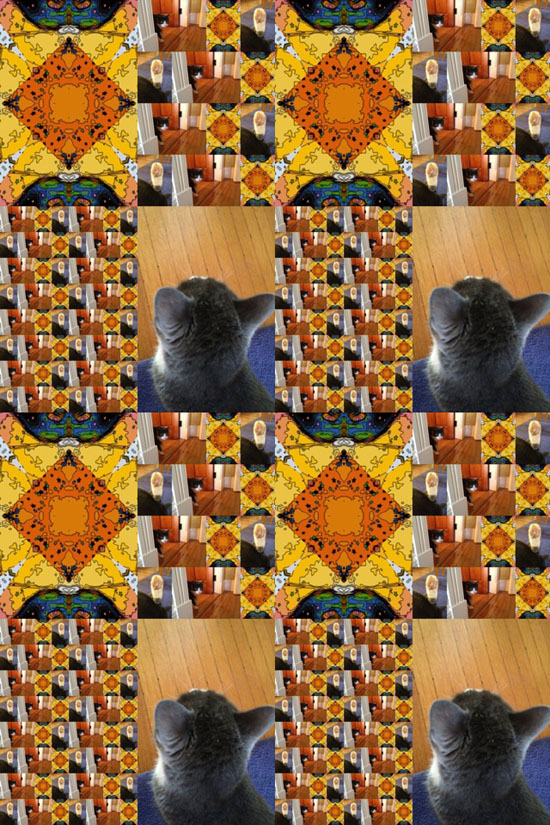 ___________________________________________________________
Cosmo is likely to point out soon that it's dinnertime.  He has a habit of yowling in increasingly hysterical pitches — except his eyes don't dilate.  He just does it, many many times a day.  Also in the wee hours when he'll stroll into the bedroom, deliver a frantic oration and wander away.
One reason his full name is Cosmo Kitty, Qu'est Que C'est? 
___________________________________________________________
Fools Parade music video