note: this is the 2nd post of June 18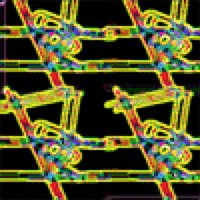 Expect a change during the next few months.
I'm about to hit the road and won't be doing the same kind of research — 
but
I'll be reporting in soon from my week in New York City
and
in August I'm delighted to be attending the SIGGRAPH 2012 conference in Los Angeles.
You can be sure I'll share with you what I discover at this
major computer graphics and interactivity convention.
•
You can download the PDF program here.