Plastic
Just as the world is trying to recover from its plastics binge here comes a new wave of gadgets that everyone and their little brother will want.   All but two of the 3D printers I saw at SIGGRAPH used the same plastic that Lego uses.  It extrudes in twangy filaments and essentially builds form up.  Not sure if this is done like ancient coiled pots but I hope so.
A model of a factory will sprout various chimneys starting at the same roof level but each rising on its own.  Think Chartres Cathedral or Gaudi's Sagrada Familia in Barcelona.  Problems a 3D printer must solve.  I didn't see any models quite as complicated as these but I'm guessing the technology is already there, based on printed portrait models with beards and hair. Note that there will be a materials limit on how thin and tall freestanding features can get.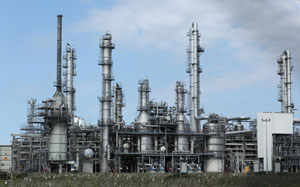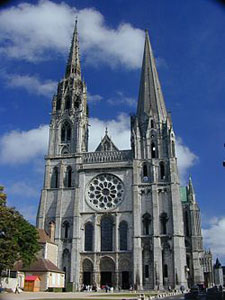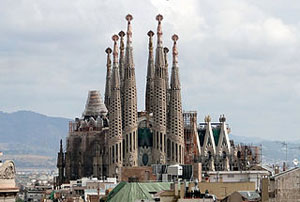 The gamut of colors I saw wasn't rich, with some muddiness and blah.  Any Lego hue, I assume, is on your artist's palette but subtler blends are still waiting in the wings.  I base this on the assumption that the myriad 3D printer companies were all showing off their brightest and most eye-popping examples.
Interesting too that the palette is great for cute monkeys and spacemen but wouldn't do for a Rodin.  How long before we can print in metals?  Or in perfect imitations of zebrawood?
____________________________________________________
LACMA, Los Angeles County Museum of Art
I want to talk about the curators and exhibit designers first.  Their toe-tips dip in cinema.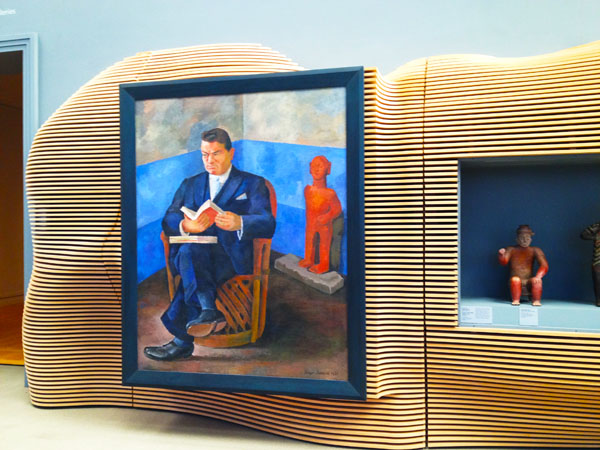 LACMA Latin American Art collection with Diego Rivera painting and ancient artifacts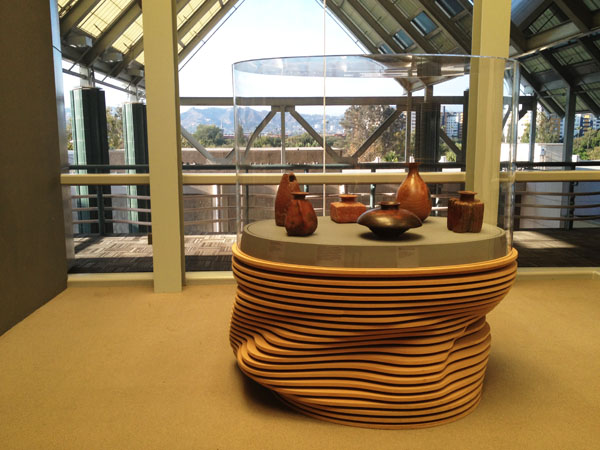 LACMA display (same exhibit).  Hollywood hills as backdrop.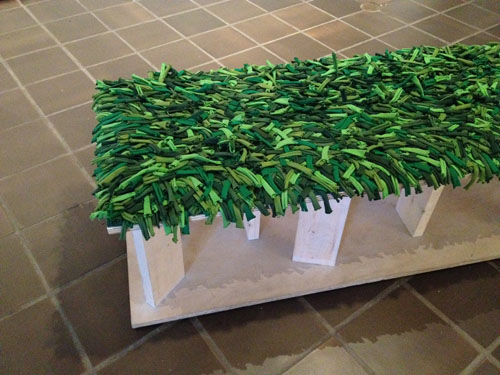 LACMA vistor's bench in the Art of the Pacific collection, floppy felt on top.
Saw only part of the collection in the old Ahmanson and Hammer buildings.  This painting by an unknown artist caught me, Folding Screen with Indian Wedding and Flying Pole.  The detail, the liveliness, the delight.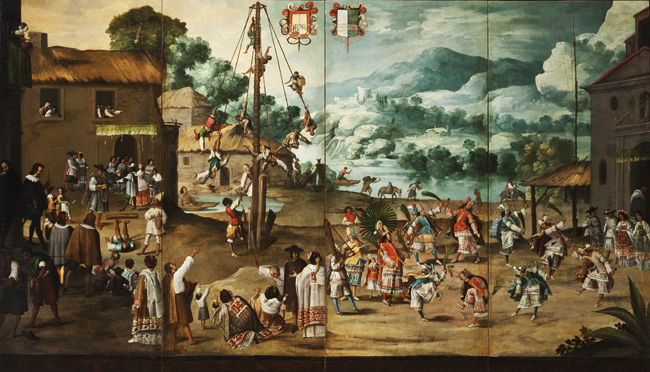 Folding Screen with Indian Wedding and Flying Pole , artist unknown         via LACMA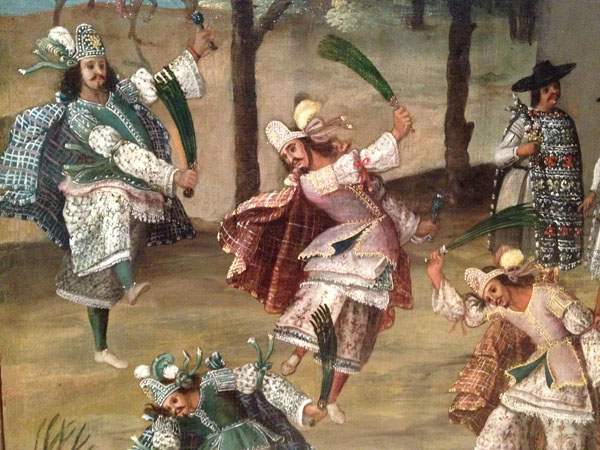 Folding Screen with Indian Wedding and Flying Pole, detail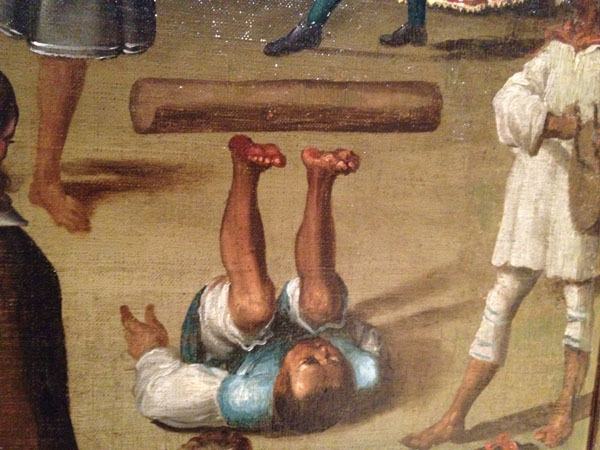 Folding Screen with Indian Wedding and Flying Pole, detail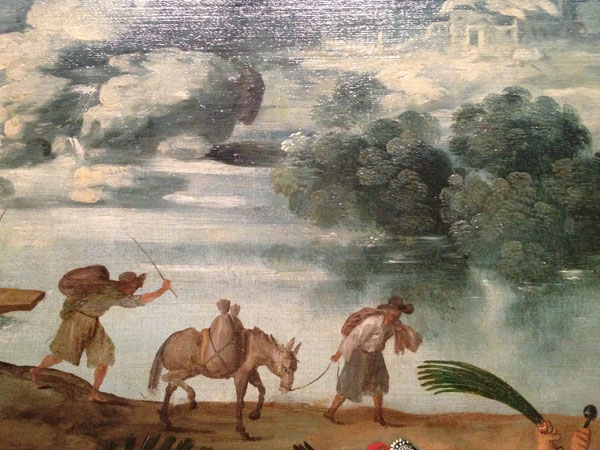 Folding Screen with Indian Wedding and Flying Pole, detail
Also caught my eye was a video installation  …is James Bond.  The movies' innovative tradition of wild opening credits — the id of the movies, as a curator put it.  Pelvic, loud, camera-tricksy.  You'll get your thrill with the pounding, shifting extravaganzas — repeated and inflected.   A real experience seeing them laid on top of each other like a bartender's  pousse-cafe flambe.
Over the course of twenty-two films covering the life of 007, James Bond, one element has remained constant: the opening credit sequence. Beginning with Dr. No, the opening credits, created by Maurice Binder, have functioned as separate and unique works of art—a ground-breaking exercise of cinema as daring as the title character, calculated to immerse us in the sensibility of 007.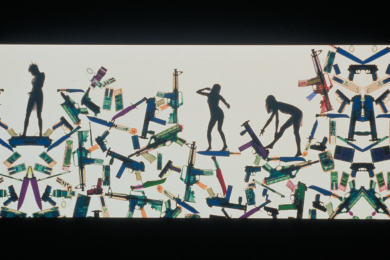 Tomorrow Never Dies, opening credit detail       via LACMA
Netflix here I come!
____________________________________________________
 All photography by Sloan Nota unless otherwise noted.