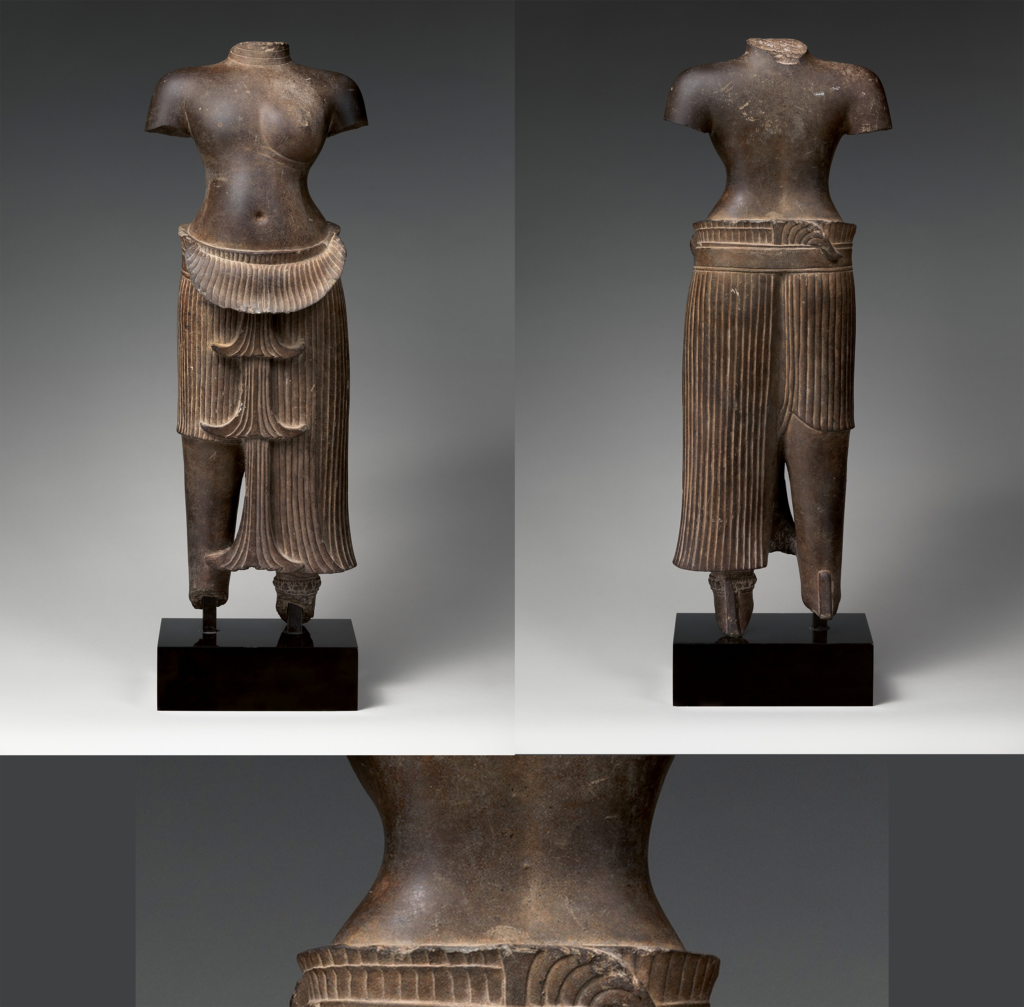 Credit: The Half-Male, Half-Female Form of Shiva (Shiva Ardhanarishvara) | Cambodia | Angkor period | The Metropolitan Museum of Art
Shiva Ardhanarishvara is a Hindu deity who manifests as half woman and half man, divided as if zipped down the middle. We look at the sandstone interpretation by an artist of Cambodia's Angkor Period, 921-945AD.
Most telling is the view from behind. A female waist on one side, a male waist on the other. You're a human, you can read the difference, but you must ask with your eyes.
An artist capable of observing and portraying this subtle difference in curvature is worthy of our awe.