Sophie Dickens, British Sculptor
(all artworks shown here are from her website)
Sophie Dickens has a sense of dynamics deep in her bones. The bodily mechanics of action and strength in her beasts, humans and mythological creatures you can feel in your own body, just looking, unmoving.
Below you'll find selections from her work starting with her Satyrs in two different versions. You can appreciate what vitality the figures bring to a grouping and also how telling their placement can be.
'I create sculptures that are based around circularity and it is interesting the momentum that they produce, especially when there is a group of sculptures'        – Sophie Dickens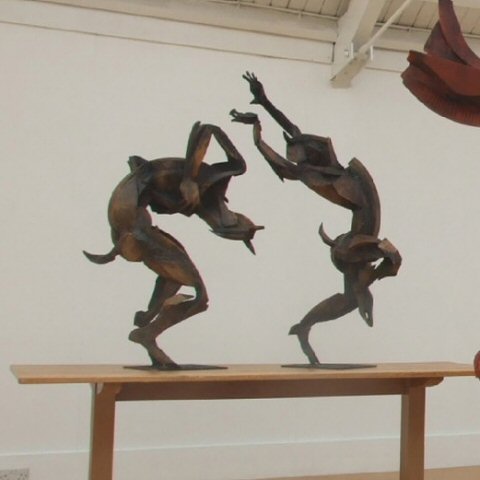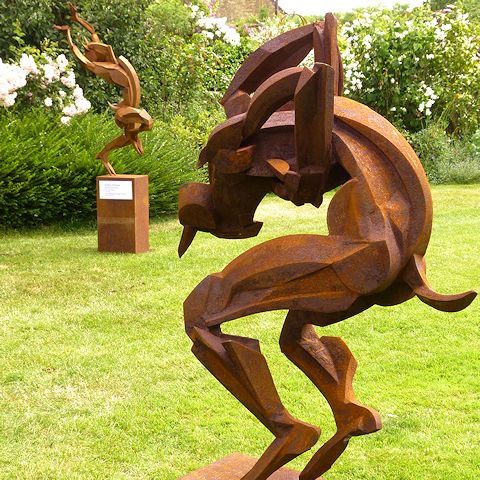 Bronze, long-lasting, takes muscle to move it — why would you choose it as a medium in which to study evanescent changes over time? Dickens does.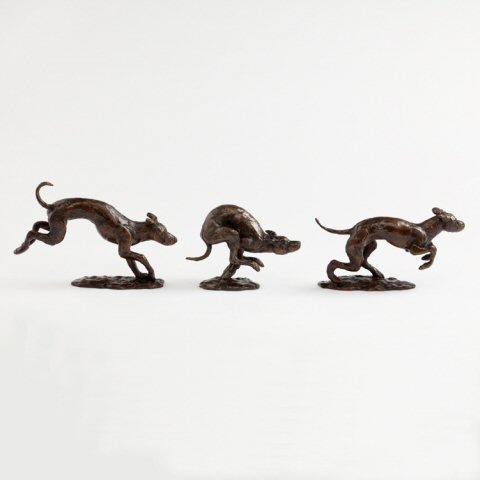 It's a bit of bad luck that this intense sculptor is tagged as a descendant of Charles Dickens, he for whom a story's pace could not be more restrained. The UK Daily Mail was overly impressed with Charles when they reviewed Sophie's work.  Thanks a lot.
For your delight I share some examples of their careful reporting:  '…rodent art by Dickens' descendants! ' and 'Sophie Dickens, an ancestor of Victorian novelist Charles Dickens.'  
She transcends.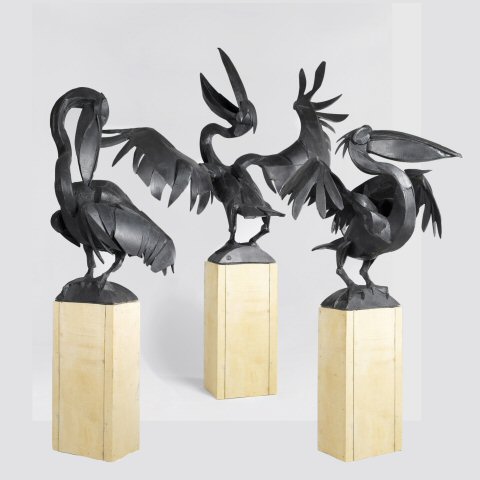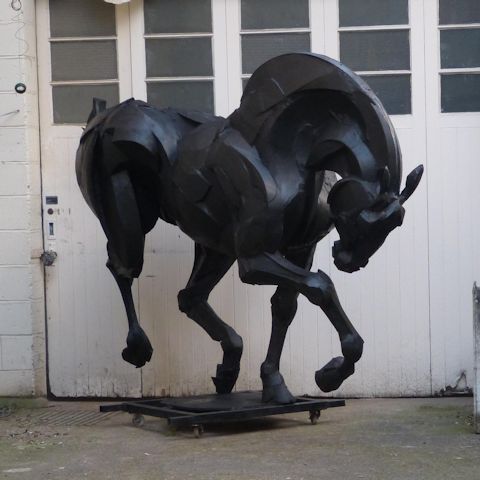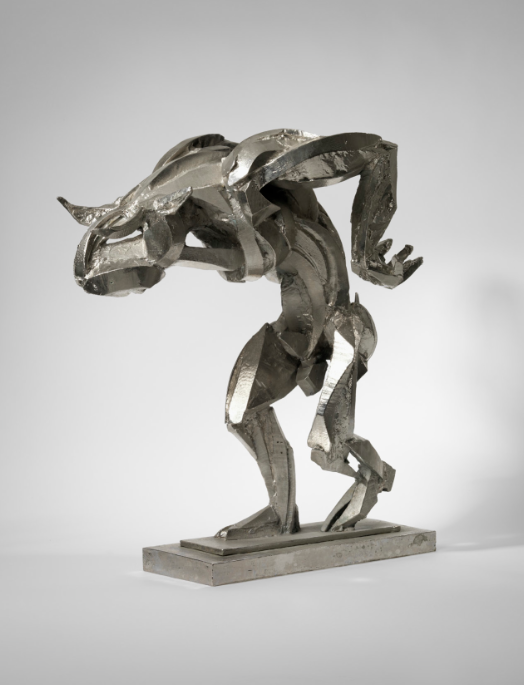 ______________________________