John Cleese's immortal Ministry of Silly Walks, Monty Python skit       via flipperdeflap
Should you decide to practice your silly walks, this would be the ideal garment.  It's advertised on the net.  Which doesn't mean you can actually buy it because this product is no longer available.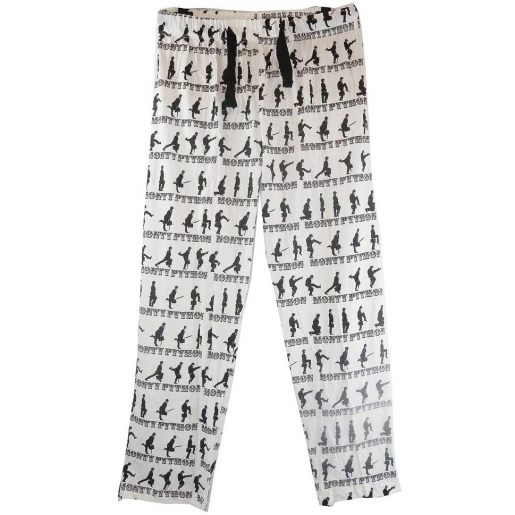 Monty Pyton Silly Walk Loungepants ad        via 8ball
Pity.  They were an officially licensed Monty Python wearable.  To console yourself you could visit the Python Silly Walks Generator which is fun, briefly.  Though no matter how I contorted my Cleese I couldn't get him to procede forward.  Walk.
Dumb is a lower life form than silly.  Silly is a high art and a gift of the benevolent gods.
__________________________________________________________________
How about silly furniture?  Judson Beaumont has built a career by building outlandish and lovable furniture.  There are a wealth of endearing examples on his website Straight Line Designs Inc.  And check out the amazing work he did for Crayola Canada on his blog, also called Straight Line Designs Inc.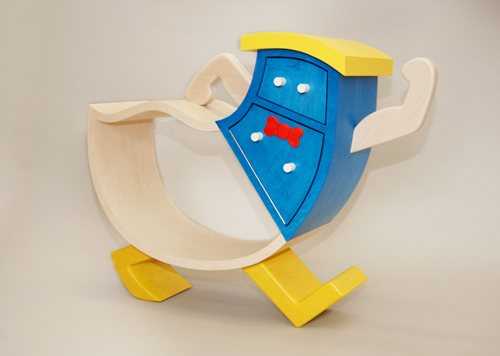 Donald Cabinet by Judson Beaumont, for client Disney Ana in Tokyo            via Straight Line Designs Inc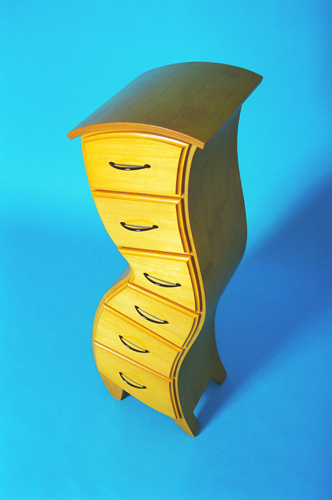 Cindy Dresser by Judson Beaumont         via Straight Line Designs Inc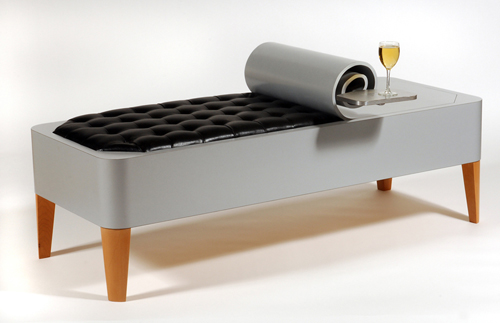 Canned Seat by Judson Beaumont      via  Straight Line Designs Inc
__________________________________________________________________
And last, a wall treatment that's decidedly not for the pompous.  Surrealien's tagline is warp your room. And warp they will — first by measuring every little thing in the room (light switch, door…) and then creating the math that will wallpaper your space with a pattern.  A pattern that flows around every little thing as if it exerted a gravitational field.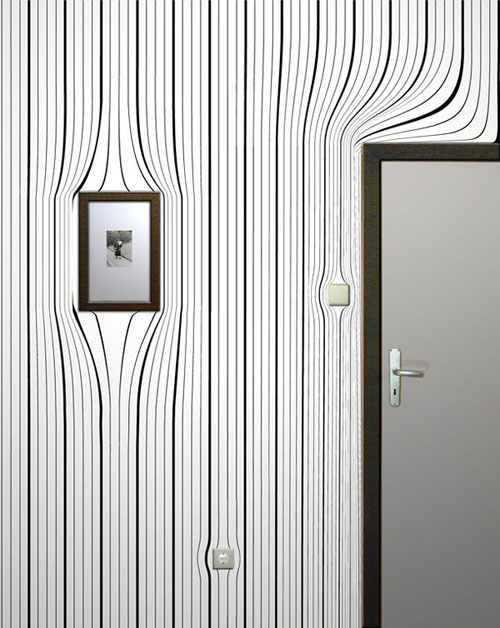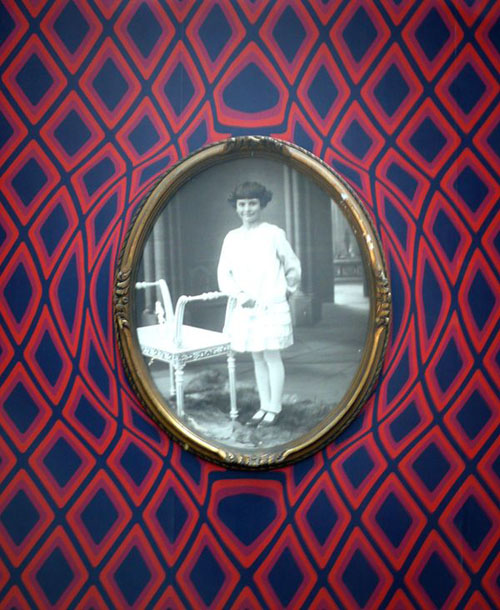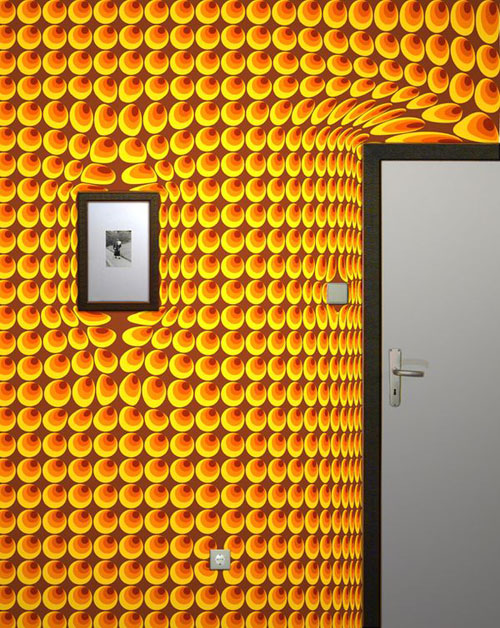 All three examples of Surrealien wallpaper are from designose
I've lusted after Surrealien's wallpaper for some years.  And I just thought of two artworks that I want to use it in.  So I'm delighted to report that Surrealien is still in business (I was worried).  Their out-of-date website will be updated in the next couple of months.  Weaving walls, anybody?
__________________________________________________________________
look further:
Monty Python
 Judson Beaumont